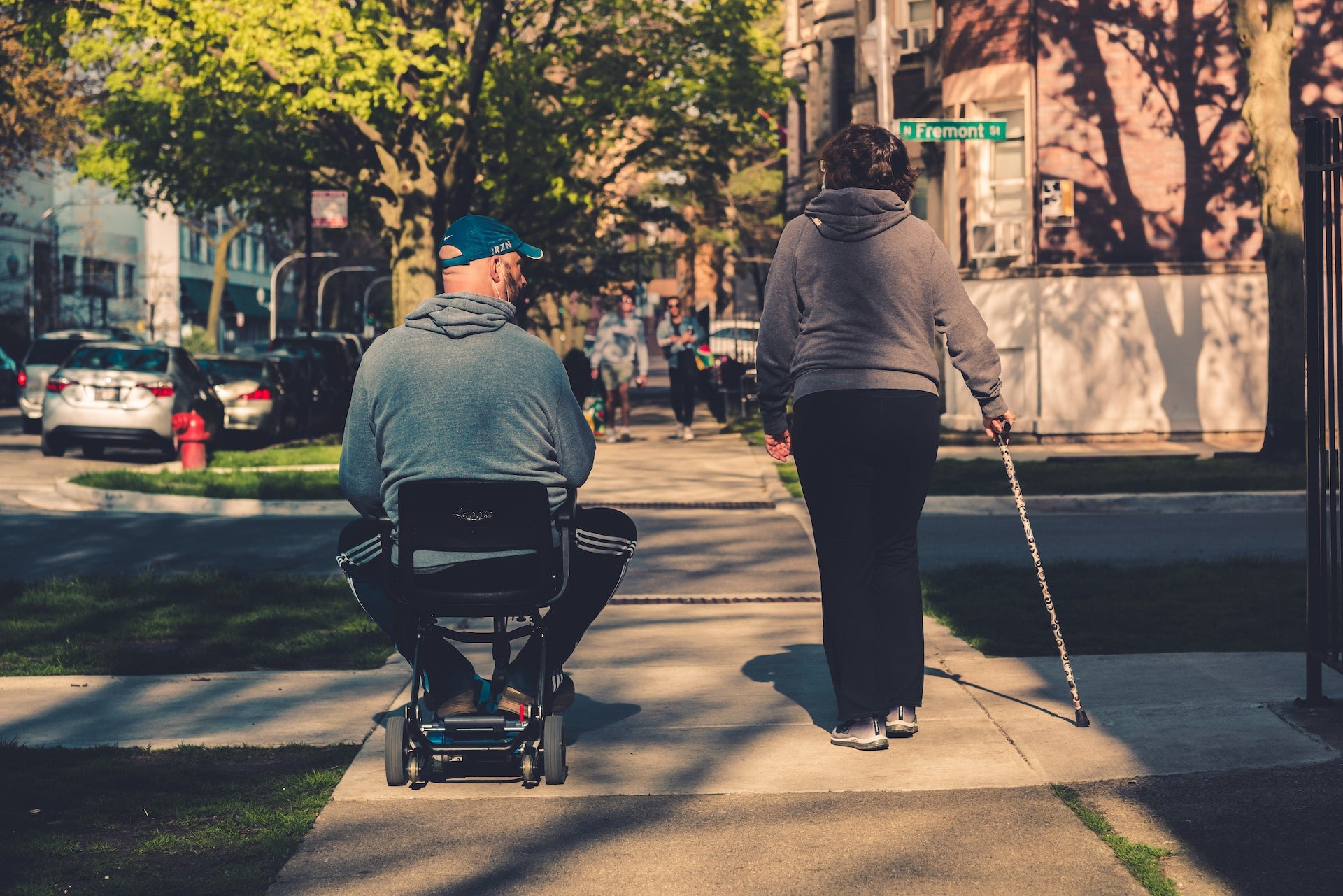 Choosing the Right Wheelchair or Scooter
There are over 8,000 mobility aids available today. Trying to figure out what wheelchair or scooter is right for you can be a daunting task. It's also hard to know what device is right for you before you try it. If you find yourself wondering, "where can I try a wheelchair or scooter before I buy it?", you're in the right place. We are in the business of renting wheelchairs! This blog post will guide you through the benefits of each of the wheelchairs and scooters in our rental program.
Why Choose Feather?
Feather Wheelchair was founded on the belief that wheelchairs are expensive, ugly and heavy. Feather founder, Joseph Piekarski, wanted to change this. His mission was to create a line of beautiful, lightweight and accessible medical devices.
Here's a top list of reasons to choose a Feather Wheelchair or Scooter:
Lightest wheelchairs and scooters in the world
Best looking wheelchairs and scooters
Very reasonable price point for the quality of product
Fast shipping
Accessible price point
Ability to "try before you buy"
13.5lb Manual Wheelchair
Our Feather 13.5lb Wheelchair is the lightest wheelchair in the world. We also like to think it's pretty stylish too. Featuring Quick release wheels and anti-tippers, this is the perfect wheelchair for the person on the go.
It's so lightweight that 99% of people can lift it with ease into their trunk or backseat of their car. Some other key features are:
18" seat
5" wide (including wheels)
265lb capacity
More information on our 13.5lb wheelchair specifications
 15lb Heavy Duty (XL) Wheelchair
A close cousin to our 13.5lb Manual Wheelchair, the Heavy Duty (XL) Wheelchair is the lightest wheelchair in the world that has a 350lb capacity. This makes it a perfect choice for users who need a robust wheelchair that doesn't compromise on strength.
22" seat
Quick Release Wheels & Anti Tippers
32" Overall With (incl. wheels)
More information on heavy duty wheelchair specifications
Travel (Transport) Wheelchair
At only 13 lbs, the Feather Travel is the lightest transport wheelchair ever created. Transporting individuals has never been easier! Perfect for passengers looking to be pushed from location to location, but not looking to wheel themselves.
300lb Weight Capacity
18" Seat
22" Overall Width
More information on travel wheelchair specifications
Electric Wheelchair
Featuring the lightweight, Feather design, our electric wheelchair is unlike any other on the market. Weighing in at only 33lbs, it's the ideal travel companion. It has unparalleled foldability (most power chairs need to be disassembled) shrinking down to 13" wide and the back folds down to 28" making it small enough o fit into any car or closet.
Feather Electric Wheelchair Key Specs:
265lb Weight Capacity
72" Seat
24" Overall Width
Airline approved battery
7mph Driving Speed
7M Driving Range
More information on electric wheelchair specifications
Scooter
Folding down to a compact package, the Feather Mobility Scooter is the perfect travel companion as its airline approved and only weighs 37lbs. When you reach your destination the scooter unfolds in less than 1 minute so you can spend more time enjoying and less time worry about setting up your mobility equipment.
265lb Weight Capacity
22" Overall Width
15" Seat
5mph Max Speed
5M Driving Range
More information on mobility scooter specifications