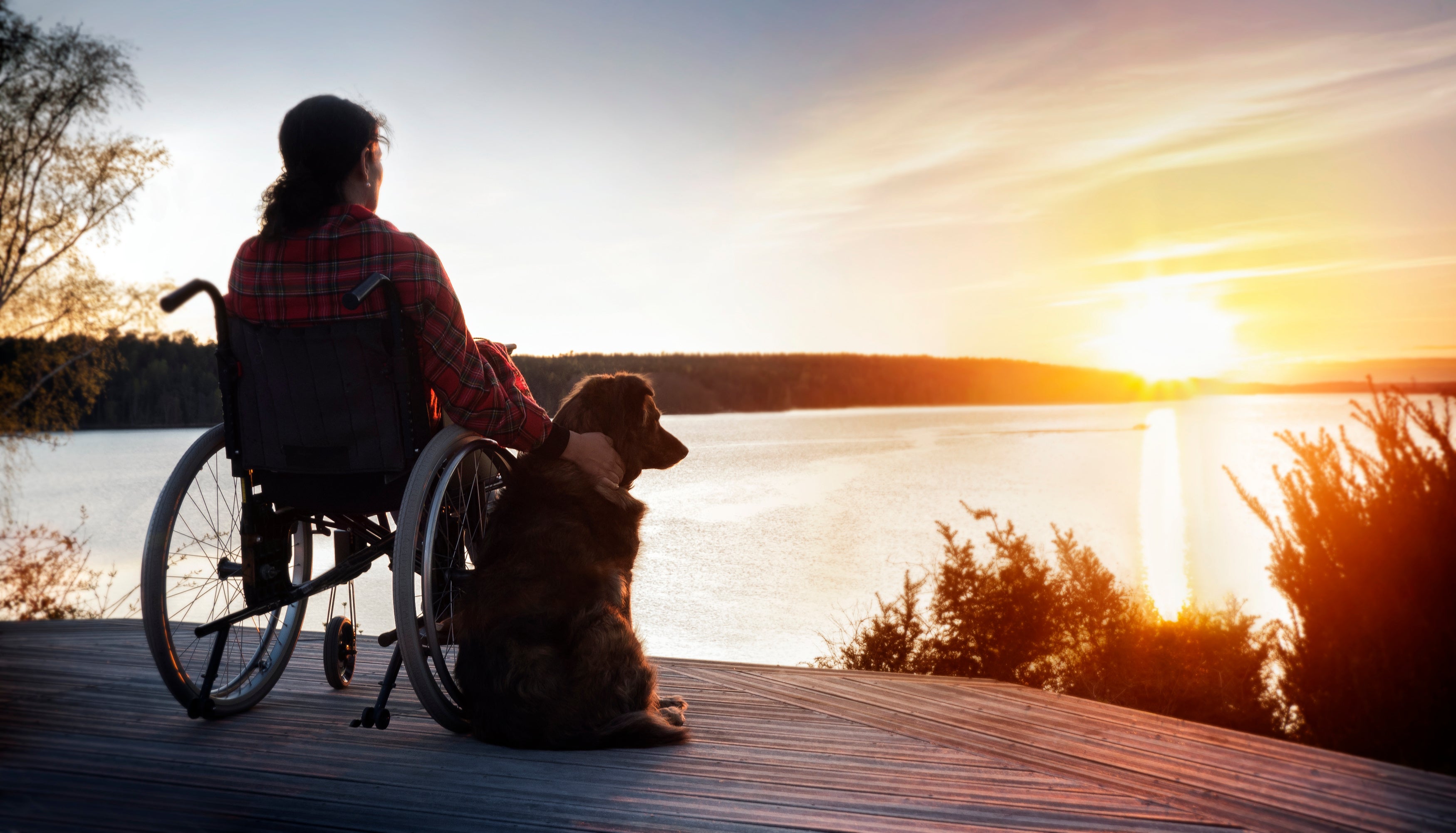 How much does a Wheelchair Rental Cost?
There are many factors that go into the cost of a wheelchair rental. Is it a manual wheelchair or a power wheelchair? How much is the cost to purchase? Are you picking up and dropping off the wheelchair or is it being delivered to your door? How long will you rent the wheelchair for? Is it a well-known brand, or is it a lower-end model? All are important factors that feed into the cost of your wheelchair rental.
Manual Wheelchair Rental vs. Power Wheelchair Rental
The average cost of a new manual wheelchair can range between $500-$1,500. You can get wheelchairs as low as $100, but this is almost always a case of "you get what you pay for". You're likely going to experience a low-grade product and very limited customer service and warranty options. If you stick with a well-known brand, you're going to get a much better product.
This factors into your rental price. Typically, you're going to pay a fraction of the purchase price. For a manual wheelchair rental, here are some typical rental prices you might pay:
Daily wheelchair rental: $25
Weekend wheelchair rental: $50
1 week wheelchair rental: $75
1 month wheelchair rental: $199

This means you're paying anywhere between 5-20% of the purchase price of the wheelchair. You can view our rental prices on the 13.5lb wheelchair page.
Now, the average cost of a power wheelchair will be much higher than a manual wheelchair. You will likely pay anywhere between $2,000 - $3,000. You might be able to find a cheaper product for around the $1,000 mark but again, you'll want to look at the reviews to understand the quality and definitely look at the warranty offered here.
For a power wheelchair rental, here are some typical rental prices you will likely pay:
1 week power wheelchair rental: $200
2-week power wheelchair rental: $300
1 month power wheelchair rental: $599

Due to the price and maintenance required, you're unlikely going to find a daily rental for power wheelchairs. Again, if the power wheelchair costs around $2,000, you're going to be paying anywhere between 10-20% of the total price.
Wheelchair rental, no matter the type of wheelchair, is very economical if you are only going to need it for a short period of time.
Delivery and Length of Rental Period
When you're assessing your needs for your wheelchair rental, you'll want to understand exactly what is included in your rental. Does the company require you to pick it up and drop it off? Do they offer discounted pricing the longer you rent it for? What type of customer service or support do they offer during your wheelchair rental?
Here are a list of questions that are good to ask the wheelchair rental company before you place an order:
Do you deliver the wheelchair?
Is there an additional cost for delivery?
Do you pick up?
Where do I need to return it to?
How do I ship the wheelchair back?
Is shipping paid for both ways?
What happens if I experience problems with my wheelchair rental?
Do I pay tax on top of the wheelchair rental price?
Will I be charged if I want to keep my wheelchair longer than my original rental period?
What if I want to purchase my wheelchair?

Each company will have different policies. If you are interested, you can reach about Feather Wheelchair Rental's FAQ for more information.